New Broker Inquiry App to Prevent Investor Scams
WikiFX Co., Ltd., a firm registered in the Special Administrative Region of Hong Kong, China, has launched a forex broker regulatory inquiry platform to enable traders and investors to check details of various brokers and prevent any scams or fraudulent transactions. The app also serves as a repository of financial news for investors to make smart decisions.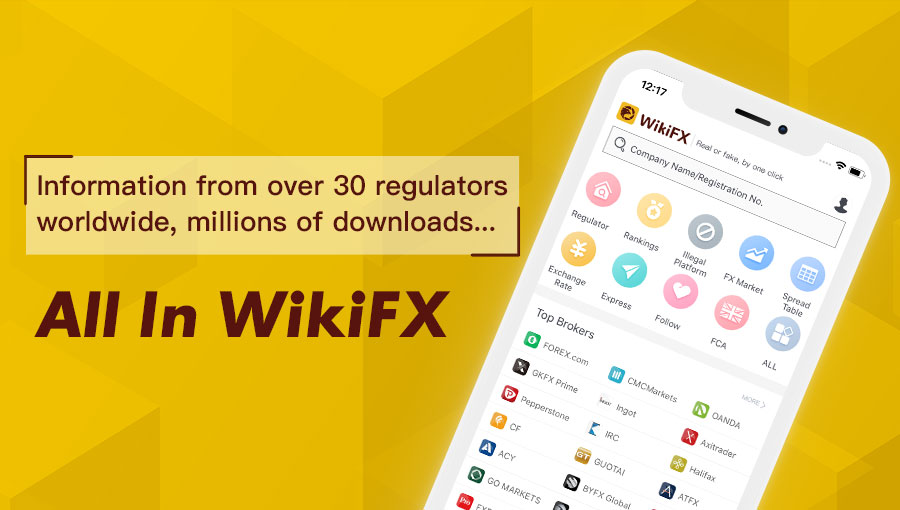 WikiFX Co., Ltd., a Hong Kong-based firm, has launched a new app-based forex broker regulatory inquiry platform, WikiFX, designed to help forex traders and investors check in-depth details and information about forex brokers. The platform aims to empower traders with right and timely information to identify and prevent scams before making any significant investment decisions.

"WikiFX is a handy mobile app which serves as a comprehensive platform for broker verification and financial news," says Emi, Marketing Specialist at WikiFX Co., Ltd. "As an avid investor, I find the app very handy to verify the brokers on my deal so that I am never duped of my hard-earned money," he adds.
WikiFX can be accessed via web or app, according to the users' convenience, and provides a one-stop-resource to investors to make informed investment decisions. Two noteworthy features of the app include the forex broker regulatory inquiry option, where forex investors or traders can quickly check any forex broker and their all-round info to avoid scams. Second, the forex broker scam exposure feature that allows investors to expose forex brokers who have scammed them by sharing concrete evidence.
Besides these two thoughtful features that protect investors from being fooled, WikiFX also helps its users make better investment decisions through regularly updated broker rankings and financial news. The platform includes a helpful bookstore that lists a series of financial books by WikiFX for purchase for advanced trading knowledge.

The app is available for both iOS and Android users and includes information from multiple regulatory agencies around the world, covering thousands of brokers operating in various financial markets. WikiFX is free to use, and you can learn more about it on the website: https://bit.ly/2xsV4yB.
About the Company
WikiFX Co., Ltd. is a Hong Kong-based firm that has developed an end-to-end regulatory inquiry platform to prevent traders and investors from getting duped. The platform lists in-depth information about brokers from various regulatory authorities and brings broker scams to the public to help its users make safe investments. The app is available in Chinese and English for iOS and Android users.
Media Contact
Company Name: WikiFX Co., Ltd
Contact Person: Emi
Email: Send Email
Phone: +86 17126630052
Country: HongKong
Website: https://bit.ly/2xsV4yB