Systemic Sclerosis Market Insights, Epidemiology, and Market Forecast-2032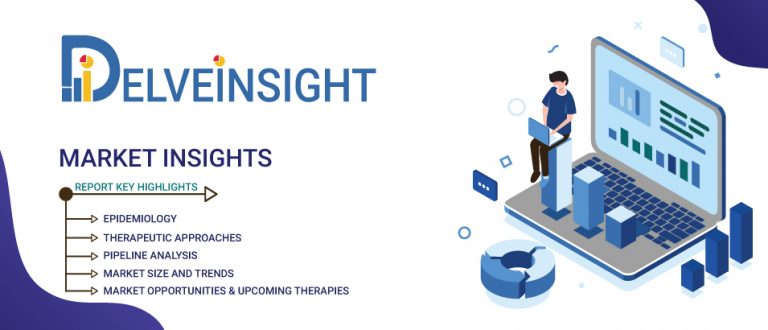 DelveInsight's "Systemic Sclerosis Market Insights, Epidemiology, and Market Forecast-2032" report delivers an in-depth understanding of the Systemic Sclerosis, historical and forecasted epidemiology as well as the Systemic Sclerosis market trends in the United States, EU5 (Germany, Spain, Italy, France, and United Kingdom) and Japan.
The Systemic Sclerosis Market report provides current treatment practices, emerging drugs, Systemic Sclerosis market share of the individual therapies, and current and forecasted Systemic Sclerosis market Size from 2019 to 2032 segmented by seven major markets. The Report also covers current Systemic Sclerosis treatment practice/algorithm, market drivers, market barriers, and unmet medical needs to curate the best of the opportunities and assesses the underlying potential of the Systemic Sclerosis market.
Systemic Sclerosis: An Overview
Systemic Sclerosis (SSc) is an autoimmune disease affecting the connective tissue which in-turn damages the skin and internal organs. It is characterized by a distinctive pathogenic triad of microvascular damage, deregulation of innate and adaptive immunity, and generalized fibrosis in multiple organs.
Download a sample copy of the report- https://www.delveinsight.com/sample-request/systemic-sclerosis-market
Some of the key highlights of the Systemic Sclerosis Market Report
According to DelveInsight's analysis, the female population is more prone to Systemic Sclerosis (SSc) as compared to the male population.
As per the literature review by Chifflot et al. (2018), many geographical variations exist in SSc prevalence, such as higher number of cases in the USA (276/million) than in Japan and Europe, where a north-south gradient was clearly observed (France: 158/million in 2001 and England: 88/million in 2000).
Based on one study conducted by Michele D'Alto et al., patients were divided into 2 subsets (diffuse or limited cutaneous, dc-and lc-SSc) according to the classification of LeRoy et al. Diffuse SSc is found in 15% patients, while limited SSc constitutes of about 85% patients.
Systemic Sclerosis Market
The Systemic Sclerosis market size is anticipated to increase during the study period owing to the increasing incident population and rising awareness of the Systemic Sclerosis Market in the 7MM. The expected launch of emerging therapies and the research and development activities of pharmaceutical companies will also fuel the market growth during the forecast period.
The market outlook section of the report helps to build a detailed comprehension of the historic, current, and forecasted Systemic Sclerosis Market size by analyzing the impact of current and emerging therapies in the market. It also provides a detailed assessment of the market drivers & barriers, unmet needs, and emerging technologies.
The report gives a thorough detail of the Systemic Sclerosis Market trend for each marketed drug and late-stage pipeline therapies by evaluating their impact based on the annual cost of therapy, inclusion and exclusion criteria, mechanism of action (MoA), competition with other therapies, brand value, their impact on the market and view of the key opinion leaders.
Systemic Sclerosis Treatment Market
Treatment of SSc varies according to the manifestation such as cutaneous, pulmonary, gastric, heart, and renal, and most of the therapies aim to treat the specific organ involvement to avoid irreversible damage as well as to improve both qualities of life and survival. Cutaneous and pulmonary manifestations are the major expositions of SSc, and Intravenous Cyclophosphamide, Methotrexate, Mycophenolate Mofetil (MMF), or Azathioprine are recommended for the treatment. Besides, Cyclophosphamide is prescribed for improving the skin changes among patients with SSc associated with interstitial lung disease.
Systemic Sclerosis Market Insights
For decades, clinical and molecular research has been focused on understanding the primary process of fibrosis. More recently, the inflammatory, immunological, and vascular components that precede the actual onset of fibrosis have become a matter of increasing scientific scrutiny. An individualized approach is often required to optimize the treatment of SSc and the patient's responses. Fortunately, in the past years, scientific advances have considerably augmented the understanding of the biological basis of SSc and created innovative opportunities to customize therapeutic approaches through the integration of genetic, clinical, and biological data and thereby to develop precision medicine.
Request a sample copy of the market report- https://www.delveinsight.com/sample-request/systemic-sclerosis-market
Table of Content
1. Key Insights
2. Executive Summary of Systemic Sclerosis
3. Competitive Intelligence Analysis for Systemic Sclerosis
4. Systemic Sclerosis: Market Overview at a Glance
5. Systemic Sclerosis: Disease Background and Overview
6. Patient Journey
7. Systemic Sclerosis Epidemiology and Patient Population
8. Treatment Algorithm, Current Treatment, and Medical Practices
9. Systemic Sclerosis Unmet Needs
10. Key Endpoints of Systemic Sclerosis Treatment
11. Systemic Sclerosis Marketed Products
12. Systemic Sclerosis Emerging Therapies
13. Systemic Sclerosis: Seven Major Market Analysis
14. Attribute analysis
15. 7MM: Market Outlook
16. Access and Reimbursement Overview of Systemic Sclerosis
17. KOL Views
18. Market Drivers
19. Market Barriers
20. Appendix
21. DelveInsight Capabilities
22. Disclaimer
23. About DelveInsight
About Us
DelveInsight is a Business Consulting and Market research company, providing expert business solutions for life science vertical and offering quintessential advisory services in the areas of R&D, Strategy Formulation, Operations, Competitive Intelligence, Competitive Landscaping, and Mergers & Acquisitions.
Media Contact
Company Name: DelveInsight Business Research LLP
Contact Person: Yash Bhardwaj
Email: Send Email
Phone: 9193216187
Address:304 S. Jones Blvd #2432
City: Las Vegas
State: NV
Country: United States
Website: https://www.delveinsight.com/