MadManga announces The Largest Manga Creations Meta Universe (The first-ever NFT collection)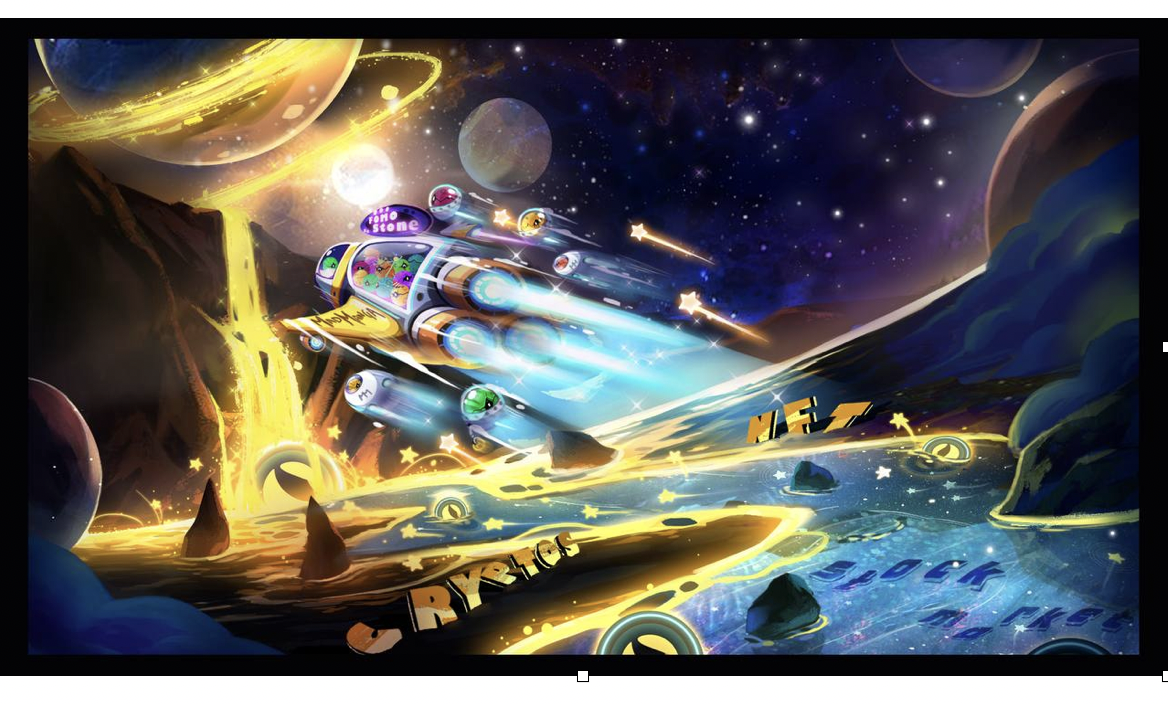 6 June, 2022 – MadManga presents an inclusive curative platform for art lovers to create their masterpieces on NFT. The platform is created on the Ethereum blockchain offering creators and manga lovers ample resources to create their artworks competing for big manga series that are currently in existence. With this, the company aims to be Shueisha in the web3 world.
The platform gives impetus to the FOMO stone NFT web3 community retaining its valuable and useful utility-driven business model.
The team aims to achieve its objective by taking smart business initiatives and becoming one of the biggest manga communities on the blockchain. The platform will encompass whole space and time and continue to expand the universe. MadManga will not be stopping at this, it would instead explore more possibilities in the creative stream always exploring for incorporating stories, global brands, merchandising, and life experiences.
The platform will go to benefit artists, storytellers, and manga lovers centered around its faith in the decentralized future. It is with optimism the strong industry relationships and collaboration with the R&D team MADMANGA can generate a whole new experience for the users.
It is all in a decentralized, autonomous organization with ample of opportunities to unlock and explore. All exponents are well on their way to exploring and experiencing FOMO stone which is key to opening the door into the complete MadManga universe. There are several more layers in FOMO that moves through different channels with different benefits. FOMO stones are just the beginning, however, there are many more things to explore.
There are around 4,200 combinations of FOMO stone NFTs, which are the first chapter in the series to bring manga fans into the web3.0 world. To add to the fun are added many classic, modern and famous mega elements.
In a very short time, it is successful in achieving the milestone, FOMO Stone NFT phase 1 all sold out. And phase 2 is also waiting to explode with the business initiatives that we are taking. Media exposures, campaigns, and influential partnerships.
Enthusiasts are also on the way to mint NFT A MADMANGA NFT for which they get the commercial rights of the NFD that they own. As the users go deep they can also create their unique core IP around popular manga derivatives as its accent.
MadManga is an international co-op deriving its talent from Disney, Silicon Valley, and Warner Bros. Also, the company specializes in curation, gaming, anime, copyrights, exhibition, gaming, and tech backgrounds. With NFT, users have all the opportunity to interconnect with the rapidly evolving digital landscape of blockchain technology with creative's spearheading digital art.
The NFT also has many features that allow consumers to interact virtually with classic manga titles, games, action-oriented figures, and multimedia technology.
You will navigate through the MadManga media archive, encompassing blockchain technology as a means of contemporary communication. It perceives its metaverse as an incubator of culture, futuristic modern-day commerce.
Media Contact
Name: Alice Tsai
Website: https://madmanga.io/
Twitter: https://twitter.com/MadMangaNFT
Discord: https://discord.gg/madmanga
OpenSea: https://opensea.io/collection/madmangafomostone
Address:5 F., No. 2, Sec. 1, Dunhua S. Rd., Songshan Dist., Taipei City 10506, Taiwan (R.O.C.)
Media Contact
Company Name: MadManga
Contact Person: Alice Tsai
Email: Send Email
Country: Taiwan
Website: https://madmanga.io/