Apoorva Ganapathy Shares Work and Life Success Secrets
The greatest similarity between chess and life, there are a few critical moments where there is no room for second best decision. The rest is planning, execution and diligence." – Apoorva Ganapathy
Often in people's lives, they encounter 'make or break' moments that define their future. Once a young talented boy, capable of rising to great heights as a chess master, returned home unexpectedly to fetch something that he had forgotten. To his greatest surprise, he saw his mother's tears welling from deep inside running down her cheeks, as she gazed helplessly at her empty food stockpile, perplexed about how she would feed dinner to her family. While he was well aware of his humble origins as he commuted to chess tournaments by bus and often carried his trophies 4 kms on foot to reach his home, never did he imagine that poverty had penetrated so deeply in his family. This was the day when he decided that he will leave no stone unturned in working hard towards achieving financial wellness for his loved ones.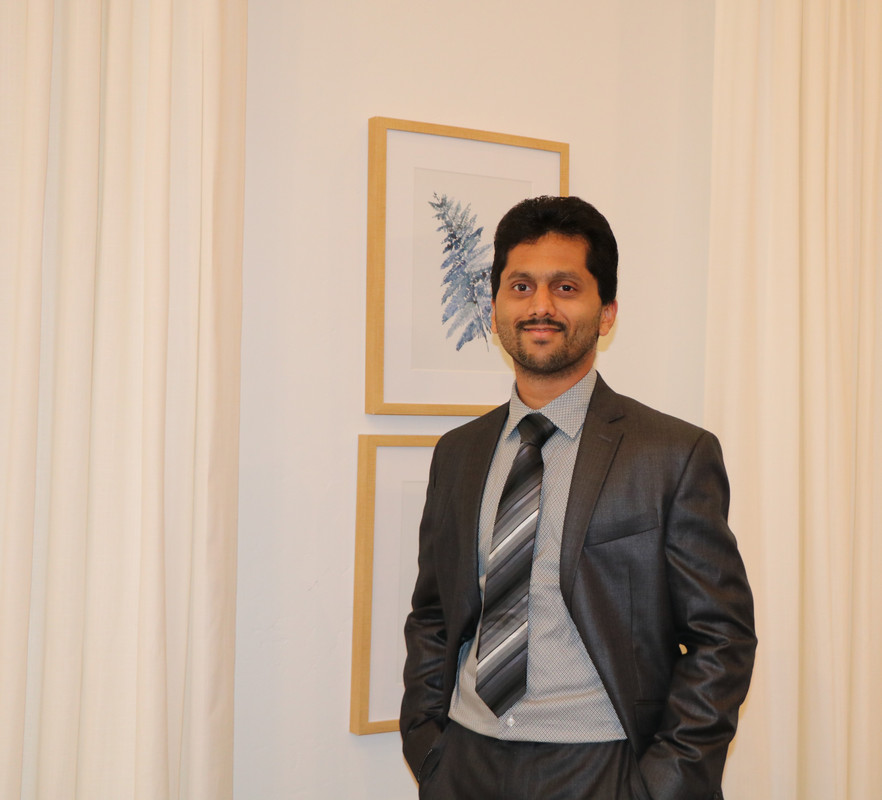 Apoorva Ganapathy is a highly qualified, dedicated, and focused IT professional of Indian origin who has been the driving force behind the monumental success of numerous high priority projects for various organizations around the globe. His diverse work experience as a Developer, Technical Lead, and Enterprise Architect encompasses several domains like insurance, media, service retail, and hotels.
In his quest to achieve success, Apoorva benefitted greatly by the lessons that he had learnt during childhood excelling at chess. Chess being his greatest passion, he learned playing chess when he was five years old. Not only his parents but his uncle and aunt are chess enthusiasts and Apoorva won the under-8 state title, the under-15 state title twice in a row, and the under-19 state title, as well as over 50 prizes in various age groups and open categories, in 25 national and over 250 state chess tournaments under their sound mentorship. He could have easily made his mark in international level tournaments as well but he couldn't afford the costly training.
However, by playing chess, he mastered the fine art of effective planning, solid execution and utilized his mental stamina to become a highly skilled enterprise architect, developer, technical lead and entrepreneur. Throughout his career, Apoorva's progress has been impeccable and he has undeniably raised the bar for excellence. He skilfully drove numerous projects, nurtured countless experts, and constantly delivered pivotal enterprise solutions for huge business clients such as Royal Mail, Tech Target, AIG Insurance, Hyatt Hotels, Mastercard, AT&T, and SiliconLabs, exhibiting his competency as a cross functional team leader with a capacity to deliver resilient, scalable and tailored solutions. He has worked with top-tier tech giants such as MindTree, Sapient, Artyllect, Intel and is currently working with Adobe as a Senior AEM Engineer.
Apoorva was born in Sagar, Karnataka, India, to a close-knit family of four that included his father (Ganapathy Kanugodu Thimmappa), mother (Madhura), and sister (Saroja). His father worked for National Textile Corporation in Bangalore and soon the family moved there. Apoorva studied at the East West School in Rajajinagar, Bangalore, where he obtained a perfect score of 90% in tenth grade and completed his senior secondary education at Seshadripuram College with physics, chemistry, maths, and computer science as elective subjects. Apoorva graduated from Dr. Ambedkar Institute of Technology, Bangalore with a B.E. in Computer Science and an M.S. in Computer Science from Manipal University with an overall CGPA of 8.83. He relocated to the United States with his wife of nine years, Megha Hegde, and son, Aryan after working for major tech companies in India for seven years.
He enjoys sharing his knowledge and exchanging ideas through articles and books. He is an exceptional communicator with superior technical expertise and business acumen. He has authored books on virtual reality and augmented reality in content management systems, as well as server monitoring, maintenance, and code analysis, and has written more than 25 articles on AI, IoT, CMS, Deep Learning, Cybersecurity, Cryptocurrency, Blockchain, Robotic Process Automation, AR, and VR which have been published in the most respectable scientific journals.
In his article "Virtual Reality and Augmented Reality Driven Real Estate World to Buy Properties" he discusses about the use cases of AR and VR in real estate world and how it enhances the overall real estate buying experience. His article "Image Association to URLs across CMS Websites with Unique Watermark Signatures to Identify Who Owns the Camera" explains about how images with watermark can be connected to the IoT for tracking and fighting piracy.
More info:
linkedin.com/in/apoorvaganapathy
http://apoorva-ganapathy.blogspot.com/
Media Contact
Contact Person: Apoorva Ganapathy
Email: Send Email
Country: United States
Website: https://www.linkedin.com/in/apoorvaganapathy/